Summary
| | |
| --- | --- |
| Assesses: | Carpentry knowledge and skills |
| Skill Level: | Journey-level |
| Test Format: | 60 Items , Multiple-choice |
| Language: | English |
Description
The Carpenter test measures knowledge and skill in the carpentry area.
Content Areas
Categories tested include:
– Framing
– Walls
– Floors
– Stairs
– Scaffolds
– Ladders
– Finishing
– Trim
– Repair
– Fabrication
– Concrete Work
– Shoring
– Surveying
– Print Reading
– Mathematics
– Tools & Materials
– Equipment
Sample Question
What is the proper tool to use in driving a nail?
---
Claw hammer
Ballpeen hammer
Sledge hammer
Rubber mallet
O*NET
†

Job Titles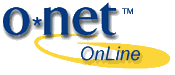 Below are the O*NET job titles that were determined to be applicable to this test during the job analysis. Click the Job Title for more information about tasks performed, tools and technology used, job knowledge areas and abilities required, as well as related job titles.

This assessment is intended for use with jobs that are sufficiently related.
Build rough wooden structures, such as concrete forms, scaffolds, tunnel, bridge, or sewer supports, billboard signs, and temporary frame shelters, according to sketches, blueprints, or oral instructions.
†O*NET™ is a trademark of the U.S. Department of Labor, Employment and Training Administration.
Product Statistics
This data was calculated from a group of various applicants and incumbents nationwide.
Sample
Size
Mean
Score
Reliability
(KR20)
Std.
Deviation
Std. Error of Meas.
61
27.34
.84
8.75
3.50
Examinee Scoring System Compatible
Sample Reports
Sample reports are not yet available for this particular product.
Reports available in our system can be found in our

Technology Solutions Brochure [PDF] .
Administration Manual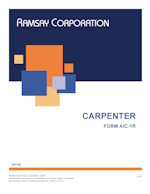 Compare
| | |
| --- | --- |
| Qty | Price |
| 20 to 99 | $26.00 each |
| 100+ | $24.00 each |
Administration Manual
$25.00 each
In Stock
Minimum quantity is 20.
Call for information about samples.