Summary
| | |
| --- | --- |
| Assesses: | Boilermaker knowledge |
| Skill Level: | Journey-level |
| Test Format: | 121 Items , Multiple-choice |
| Language: | English |
Description
The Boilermaker Test was developed to measure the technical skills required by job applicants or incumbents for jobs where technical knowledge of boilers is a necessary part of job activity. It can be used for both pre-hire selection or assessment of training needs.
Job analysis conducted during the development of this assessment revealed that applicable job titles include:
BOILERMAKER I (struct. metal) - Dictionary of Occupational Titles
BOILERMAKER II (struct. metal) - Dictionary of Occupational Titles
Content Areas
Categories tested include:
– Piping & Plumbing
– Rigging & Welding
– Burning
– Fabricating
– Print Reading
– Pneumatics
– Furnaces
– Boilers
– Heating Systems
– Mathematics
– Mechanical Maintenance
– Tools
– Materials
– Equipment
– Towers & Reactors
– Heat Exchangers & Reboilers
Sample Question
What is the proper tool to use in driving a nail?
---
Claw hammer
Ballpeen hammer
Sledge hammer
Rubber mallet
O*NET
†

Job Titles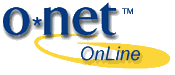 Below are the O*NET job titles that were determined to be applicable to this test during the job analysis. Click the Job Title for more information about tasks performed, tools and technology used, job knowledge areas and abilities required, as well as related job titles.

This assessment is intended for use with jobs that are sufficiently related.
Construct, assemble, maintain, and repair stationary steam boilers and boiler house auxiliaries. Align structures or plate sections to assemble boiler frame tanks or vats, following blueprints. Work involves use of hand and power tools, plumb bobs, levels, wedges, dogs, or turnbuckles. Assist in testing assembled vessels. Direct cleaning of boilers and boiler furnaces. Inspect and repair boiler fittings, such as safety valves, regulators, automatic-control mechanisms, water columns, and auxiliary machines.
†O*NET™ is a trademark of the U.S. Department of Labor, Employment and Training Administration.
Product Statistics
This data was collected from a group of experienced applicants for Boilermaker position at chemical facilities in Southwestern USA.
Sample
Size
Mean
Score
Reliability
(KR20)
Std.
Deviation
Std. Error of Meas.
840
85.46
.89
12.87
4.27
Examinee Scoring System Compatible
Sample Reports
Sample reports are not yet available for this particular product.
Reports available in our system can be found in our

Technology Solutions Brochure [PDF] .
Administration Manual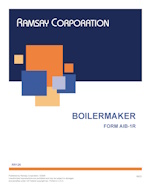 Compare
| | |
| --- | --- |
| Qty | Price |
| 20 to 99 | $30.00 each |
| 100+ | $28.00 each |
Administration Manual
$25.00 each
In Stock
Minimum quantity is 20.
Call for information about samples.