Summary
| | |
| --- | --- |
| Assesses: | Electrical aptitude |
| Skill Level: | Apprentice |
| Test Format: | 36 Items , Multiple-choice |
| Time Limit: | 18 minutes |
| Language: | English |
Description
Ramsay Corporation's Electrical Aptitude Test was developed to be used to enable a quick 18-minute evaluation of a person's ability to learn electrical and maintenance job activities. This test is not designed to measure specific knowledge and skills, but rather the potential to be successful in an apprenticeship or trainee program for maintenance jobs.
Content Areas
Categories tested include:
– Mathematics
– Electrical concepts
– Process flow & Signal flow
– Electrical schematics & Electrical sequences
Sample Question
Solve for x.
3 + x = 5
---
1
2
3
4
Development
Test items were written by two Industrial/Organizational psychologists based upon the six areas shown in Table 1 on the following page. These areas were selected from a review of recent books, tests, and training materials. The Ramsay Corporation Job Skills (RCJS) Electrical Aptitude Test Form REA was developed by Ramsay Corporation in April of 2002 to enable a quick evaluation of electrical aptitude. It was revised in September of 2003 to place test questions in a sectional spiral format, in which test items become more difficult as the test progresses. This format was suggested by job experts in early uses of the test. The revised test was RCJS Electrical Aptitude Test Form REA-R. The self-scoring format RCJS Electrical Aptitude Test Form EA-R-C was developed in May of 2004. At this time, seven items and four diagrams were revised slightly. RCJS Electrical Aptitude Test Form EA-R-C was updated in 2007. At that time, two items were replaced and one drawing was edited. RCJS Electrical Aptitude Test Form EA-R-C was revised and renamed RCJS Electrical Aptitude Test Form EA2-C in 2010. At that time, one item was replaced and five items were edited.
O*NET
†

Job Titles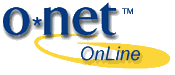 Below are the O*NET job titles that were determined to be applicable to this test during the job analysis. Click the Job Title for more information about tasks performed, tools and technology used, job knowledge areas and abilities required, as well as related job titles.

This assessment is intended for use with jobs that are sufficiently related.
Install, maintain, and repair electrical wiring, equipment, and fixtures. Ensure that work is in accordance with relevant codes. May install or service street lights, intercom systems, or electrical control systems.
†O*NET™ is a trademark of the U.S. Department of Labor, Employment and Training Administration.
Product Statistics
This data was collected from test takers across our accounts.
Sample
Size
Mean
Score
Reliability
(KR20)
Std.
Deviation
Std. Error of Meas.
679
25.35
.80
5.30
2.37
Examinee Scoring System Compatible
Sample Reports
Sample reports are not yet available for this particular product.
Reports available in our system can be found in our

Technology Solutions Brochure [PDF] .
Administration Manual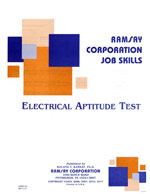 Compare
| | |
| --- | --- |
| Qty | Price |
| 20 to 99 | $26.00 each |
| 100+ | $24.00 each |
Administration Manual
$25.00 each
In Stock
Minimum quantity is 20.
Call for information about samples.