Summary
| | |
| --- | --- |
| Skill Level: | Journey-level |
| Test Format: | 60 Items , Multiple-choice |
| Language: | English |
Description
InstrumenTest is for use in selecting instrument technicians.
This test was originally developed for a metals refinery. It is best used in an industrial setting.
Content Areas
Categories tested include:
– Mathematics & Basic AC/DC Theory
– Digital and Analog Electronics
– Power Supplies
– Schematics and Electrical Print Reading
– Process Control
– Test Instruments
– Mechanical, Hand, and Power Tools
– Computers & PLCs
Sample Question
The purpose of a megger is to measure
---
power factor.
current.
resistance.
megawatts.
O*NET
†

Job Titles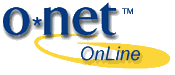 Below are the O*NET job titles that were determined to be applicable to this test during the job analysis. Click the Job Title for more information about tasks performed, tools and technology used, job knowledge areas and abilities required, as well as related job titles.

This assessment is intended for use with jobs that are sufficiently related.
[Electronics Engineering Technicians]
Lay out, build, test, troubleshoot, repair, and modify developmental and production electronic components, parts, equipment, and systems, such as computer equipment, missile control instrumentation, electron tubes, test equipment, and machine tool numerical controls, applying principles and theories of electronics, electrical circuitry, engineering mathematics, electronic and electrical testing, and physics. Usually work under direction of engineering staff.
†O*NET™ is a trademark of the U.S. Department of Labor, Employment and Training Administration.
Product Statistics
Various applicants and incumbents nationwide
Sample
Size
Mean
Score
Reliability
(KR20)
Std.
Deviation
Std. Error of Meas.
86
37.55
.83
8.01
3.30
Examinee Scoring System Compatible
Sample Reports
Sample reports are available after logging in.
Administration Manual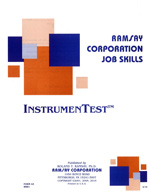 Compare
| | |
| --- | --- |
| Qty | Price |
| 20 to 99 | $26.00 each |
| 100+ | $24.00 each |
Administration Manual
$25.00 each
In Stock
Minimum quantity is 20.
Call for information about samples.