Summary
| | |
| --- | --- |
| Assesses: | Ability to work on a team |
| Skill Level: | Trainee |
| Test Format: | 35 Items , Multiple-choice |
| Language: | English |
Description
This is a test of knowledge and skills involved in working as a team member.
Content Areas
Categories tested include:
– Conflict Resolution
– Group Dynamics
– Communication Skills
– Interpersonal Skills
– Team Decision Making
– Productivity & Motivation
– Leader and Member Skills
Sample Question
Fran works for a manager who appears to be insensitive and biased against Fran. Which is the best course of action for Fran to take?
---
Take no action and keep a low profile
Express those perceptions to the manager in a positive way
Make a quiet complaint to the manager's supervisor
Point out the manager's insensitivity to the manager
O*NET
†

Job Titles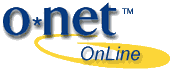 Below are the O*NET job titles that were determined to be applicable to this test during the job analysis. Click the Job Title for more information about tasks performed, tools and technology used, job knowledge areas and abilities required, as well as related job titles.

This assessment is intended for use with jobs that are sufficiently related.
†O*NET™ is a trademark of the U.S. Department of Labor, Employment and Training Administration.
Product Statistics
This data was calculated from a group of candidates taking the RCJS Team Skills test.
Sample
Size
Mean
Score
Reliability
(KR20)
Std.
Deviation
Std. Error of Meas.
3959
23.17
.71
4.48
2.41
Examinee Scoring System Compatible
Sample Reports
Sample reports are not yet available for this particular product.
Reports available in our system can be found in our

Technology Solutions Brochure [PDF] .
Administration Manual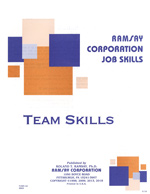 Compare
| | |
| --- | --- |
| Qty | Price |
| 20 to 99 | $17.00 each |
| 100+ | $15.00 each |
Administration Manual
$25.00 each
In Stock
Minimum quantity is 20.
Call for information about samples.